CUSTOMS BROKER NEW ZEALAND
Platinum® customs and quarantine clears parcels, air cargo, sea freight Less than a Container Loads [LCL] and sea freight Full Container Loads [FCL] that enter New Zealand.
GET A QUOTE
CALL US
Extended Hours
Monday – Friday 8.30-5.00pm
We save you $$$
We find the savings other brokers miss
What DOES PLATINUM® FREIGHT DO?
Platinum® are customs brokers who customs clears cargo through both the New Zealand Customs Service [NZCS] and the Ministry for Primary Industries [MPI]. Platinum® customs clears import cargo through the international airports located at Auckland, Wellington, Christchurch and Queenstown and the seaports located at Auckland, Tauranga, Wellington, Lyttleton and Port Chalmers.
As customs clearance brokers and freight forwarders, Platinum® endeavours to work closely with our business customers; attempting to create a long lasting relationship while learning about each importing businesses needs. Platinum® has over 23 years of customs clearance experience; we know all of the issues that will occur – before they occur.  The greatest differentiation that Platinum® possesses when being compared against other customs brokers is that Platinum® is the only customs brokerage in New Zealand that offers their clients a One Touch™ service; One Touch™ is our guarantee to you, that you will only deal with one customs clearance professional at our company. The customs broker that handles your enquiry from your very first telephone call or website submission will be your contact through to the end of the customs clearance process. Platinum® knows that no other customs brokerage can provide this guarantee to importers; we also know that in any standard customs clearance that you could deal with a minimum of five (5) people throughout the entire process.
Telephone Platinum® today on 0800 166 716 to discuss your importing project. We will listen to your current plans and we may even be able to offer you some advice to make sure that your project goes even smoother than planned. Platinum® is your forward-thinking customs brokerage, here to assist you.
STEP TWO
Sign on with Platinum® to be your nominated customs broker; we will customs clear your goods before they arrive into New Zealand.
STEP THREE
Your goods pass will be processed through both the New Zealand Customs Service [NZCS] and the Ministry for Primary Industries [MPI] and either Platinum® can arrange delivery to you or we will assist you in having your goods collected.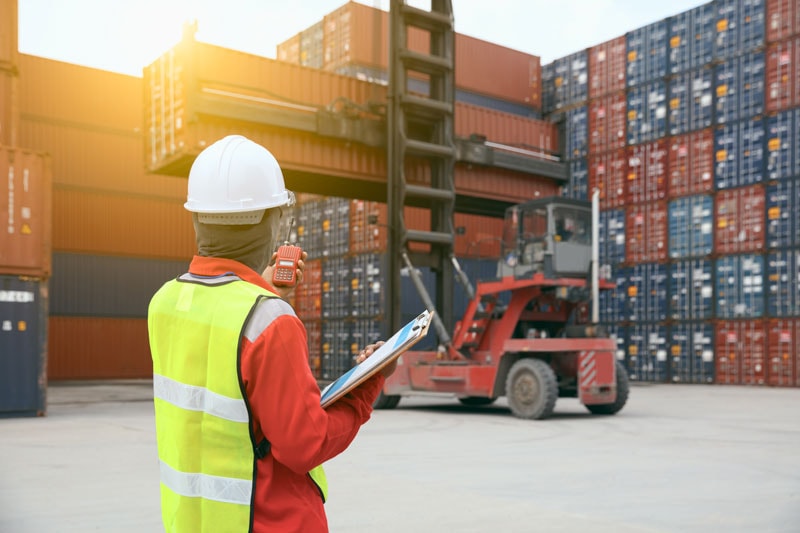 PLATINUM CUSTOMS® CLEARANCE
Platinum® handles all customs clearance formalities for parcels, air cargo, sea freight Less than a Container Load [LCL] and sea freight Full Container Load [FCL] shipments arriving into New Zealand. Platinum® only works with new goods; we do not work with pre-owned or used goods. Platinum® has over 23 years of customs clearance experience; we satisfy both the NZCS and the MPI requirements and regulations.
PLATINUM Logistics®
Whenever you need to move your commercial goods from overseas to New Zealand; you can rely on Platinum Logistics® to logistically move them across international borders on your behalf.
PLATINUM® IS A LEADING CUSTOMS BROKERAGE
Importing goods to New Zealand is similar to a puzzle; there are pieces of the puzzle that will need to be provided by your overseas supplier and some pieces of the puzzle will need to be provided by yourself; Platinum® puts all of these pieces of the puzzle together and makes a compliant customs declaration to both the NZCS and the MPI.
When you are comparing customs brokerages in New Zealand, it will make sense to choose a customs clearance company that has a proven track record and reputation as a trusted and reliable customs brokerage. A reputable customs broker will be proactive in achieving and exceeding NZCS compliance, while understanding the needs of each individual customer. Platinum® is a customs clearance expert in importing commercial cargo to New Zealand.
Platinum® has a motto 'simply no higher level of service®', we have worked to this standard for over 23 years; we aim to reach this standard each working day as we wish to continue to be known as a leader in the customs brokerage industry.
When you contact Platinum® we will listen to your project plans and then provide you with a detailed quote. We don't like to give you surprises, therefore we make sure that you are fully aware of any issues before you sign on as a customer. At Platinum® we leave no stone unturned in making sure that all of the departure documentation is correct before the goods embark for New Zealand.
Benefits of using Platinum® for your customs clearance
QUICK PROCESSING
Platinum® is aware that arriving cargo needs to be processed pronto. The airline terminals charge storage. The sea freight Less than a Container Load [LCL] depot charges storage after the cargo has been devanned. The Full Container Load [FCL] wharves and ports charge storage. The shipping lines charge rent / detention on the shipping container. In order to mitigate these unnecessary charges, customs clearances need to be commenced as soon as possible after the cargo has departed from overseas for New Zealand.
PERSONALISED SERVICE
Platinum® takes great pride in providing our importers with a One Touch ™ service; we also take priority in making sure that your cargo is collected / delivered in a safe and timely manner.
Platinum® provides a personalised customer service experience coupled with meticulous attention to detail.
ACCURATE AND HIGHLY COMPLIANT
Platinum® remains educated in customs law, customs clearance procedures, MPI processes and compliance issues. Platinum® are well versed in freight forwarding, border control, customs clearance and logistics matters. Platinum® wishes to assure you that you will receive a One Touch™ experience; which we know that no other customs brokerage can offer.
A TRUSTED TEAM OF CUSTOMS BROKERS
Platinum® has gained customs brokerage recognition for our extensive knowledge of import customs clearance protocols and compliance.
OVER 23 YEARS EXPERIENCE
Platinum® has more than 23 years of customs clearance experience in customs clearing cargo entering New Zealand. Platinum® understands both the NZCS and the MPI rules, regulations and processes.
PLATINUM® COMMITMENT TO QUALITY
Platinum® is committed to an integrated Quality, Occupational Health & Safety, and Environment management system. We are also committed to you experiencing the same level of service on each and every occasion. We are continuously aiming to improve our service offering.
TALK TO A NEW ZEALAND CUSTOMS CLEARANCE EXPERT TODAY
PLATINUM® CUSTOMS BROKERS
As licensed customs brokers, our team of customs clearance professionals assist businesses when they import goods into New Zealand. We ensure that your shipment and the tax assessment is compliant against, NZCS, MPI and IRD.
Platinum® consists of highly experienced customs brokers who are well versed in your obligations under the New Zealand Customs Service regulations.
Platinum® understands the complexities of customs regulations, customs processes and time restraints; we have the expertise to help importers avoid delays and penalties. Platinum® provides cost-effective options to businesses that range from micro, to small and medium-sized enterprises to multinational corporations.
At Platinum®, we specialise in various sectors and industries and we are familiar with the policies surrounding those goods. Whether you are importing a food truck, solar panels, clothing, a CNC lathe or packaging, our team of customs brokers are equipped with industry-specific knowledge that compliments your organisation.
With our customer-centric approach, Platinum® delivers customized customs clearance  services that will optimise your business operations. Our dedicated team is committed to delivering you a premium customs clearance experience. We understand the intricacies and obstacles that can occur when importing to New Zealand.
Platinum® proactively aims to be continuously compliant with Customs and Quarantine regulatory changes; we are able to provide up-to-date industry-specific compliance requirements. Our open communication channel allows importers to remain informed of issues that may arise before they arise.
Navigating the complexities of customs clearance can be very overwhelming for importers. Platinum® specialises in delivering clear answers before you purchase the goods.
Our priority is customer satisfaction; Platinum® will go above and beyond to provide exceptional customer service to our clients. Contact Platinum® today and allow us to simplify your customs clearance requirements.
Sending parcels to New Zealand can sometimes feel like navigating a labyrinth, especially when dealing with customs clearance. It involves understanding the roles and responsibilities of various entities, such as the New Zealand Post and the New Zealand Customs...
Frequently Asked Questions
Why should I use a Customs Broker in New Zealand?
If you are a business and you are importing to New Zealand, we believe that you should do what you are best at doing [running your business] and allowing customs clearance formalities to be handled by the customs clearance experts like Platinum®. We believe that when we are your customs broker, that your cargo will be processed quicker, with minimal delays and quite often free of storage charges.
Who pays for the services of a Customs Broker?
A customs broker's fee is a fee on top of any import duty, import GST or Entry Fee that NZCS charges for all shipments over $1000 NZD.
What services do Customs Brokers provide?
Platinum® processes the customs clearance formalities for 1) parcels that are held by New Zealand Post [which travelled to New Zealand as postal articles], 2) air cargo shipments that have arrived at the airline terminal, 3) sea freight cargo that has travelled as LCL and 4) sea freight cargo that arrived as FCL.  Platinum® does not work with pre-owned or used cargo.
HOW LONG DOES IT TAKE TO RECEIVE A NEW ZEALAND CUSTOMS CLEARANCE?
This will ultimately depend upon how much notice Platinum® has received before the cargo arrives into New Zealand. The earlier that we are notified of your cargo embarking; the smoother the customs clearance process.
WHAT DOCUMENTS DO I NEED FOR A NEW ZEALAND CUSTOMS CLEARANCE?
Whenever we process a customs clearance, we would need different documents depending on whether the shipment will arrive or has arrived by mail, air or sea. As a minimum Platinum® would require an 1) invoice, 2) packing list and 3) a transport document.
ARE THERE ANY OTHER ADDITIONAL FEES FOR NEW ZEALAND CUSTOMS CLEARANCE?
Yes, it is important to consider fees such as airline terminal charges or sea freight port charges.